UCI Institute for Future Health organizes a series of distinguished lectures on the following dates:
All lectures will be held in Donald Bren Hall 6011 at 11 a.m.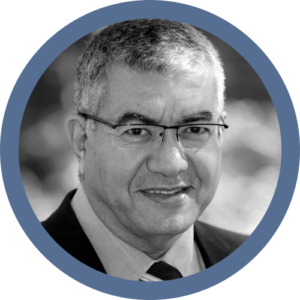 February 10
Sumi Helal
Professor and Chair in Digital Health
Lancaster University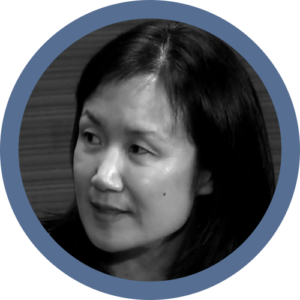 February 24
Jianying Hu
Director, Center for Computational Health
IBM Research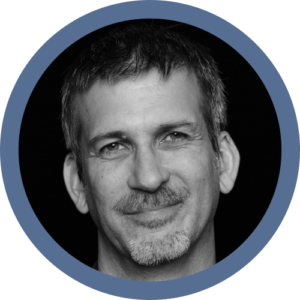 March 2
Stephen Downs
Chief Technology and Strategy Officer
Robert Wood Johnson Foundation (RWJF)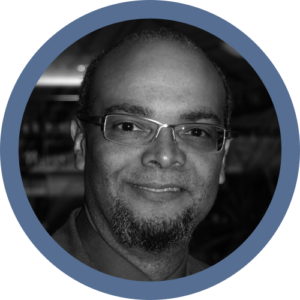 Will be rescheduled
Julian Thayer
Distinguished Professor of Psychological Science
UCI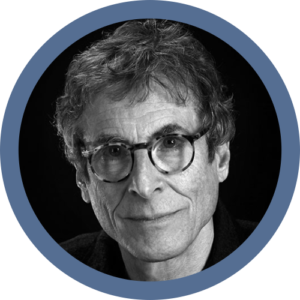 Will be rescheduled
Jeffrey Cohn
Professor of Psychology, Psychiatry, and Intelligent Systems
University of Pittsburgh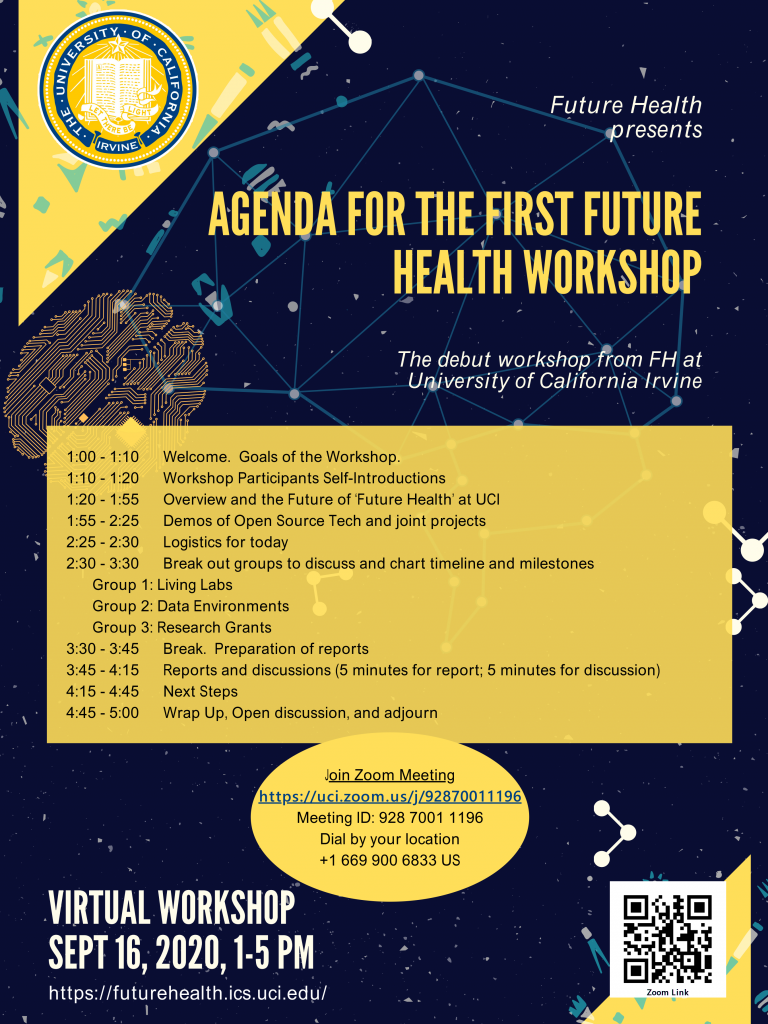 16 Sep 2020,
A Seminar on:
First Future Health Workshop
1:00 – 1:10      Welcome.  Goals of the Workshop.
1:10 – 1:20      Workshop Participants Self-Introductions
1:20 – 1:55      Overview and the Future of 'Future Health' at UCI
1:55 – 2:25      Demos of Open Source Tech and joint projects
2:25 – 2:30     Logistics for today
2:30 – 3:30     Break out groups to discuss and chart timeline and milestones
Group 1: Living Labs
Group 2: Data Environments
Group 3: Research Grants
3:30 – 3:45     Break.  Preparation of reports
3:45 – 4:15     Reports and discussions (5 minutes for report; 5 minutes for discussion)
4:15 – 4:45     Next Steps
4:45 – 5:00    Wrap Up, Open discussion, and adjourn
Location: Virtual
Time: 1:00pm
---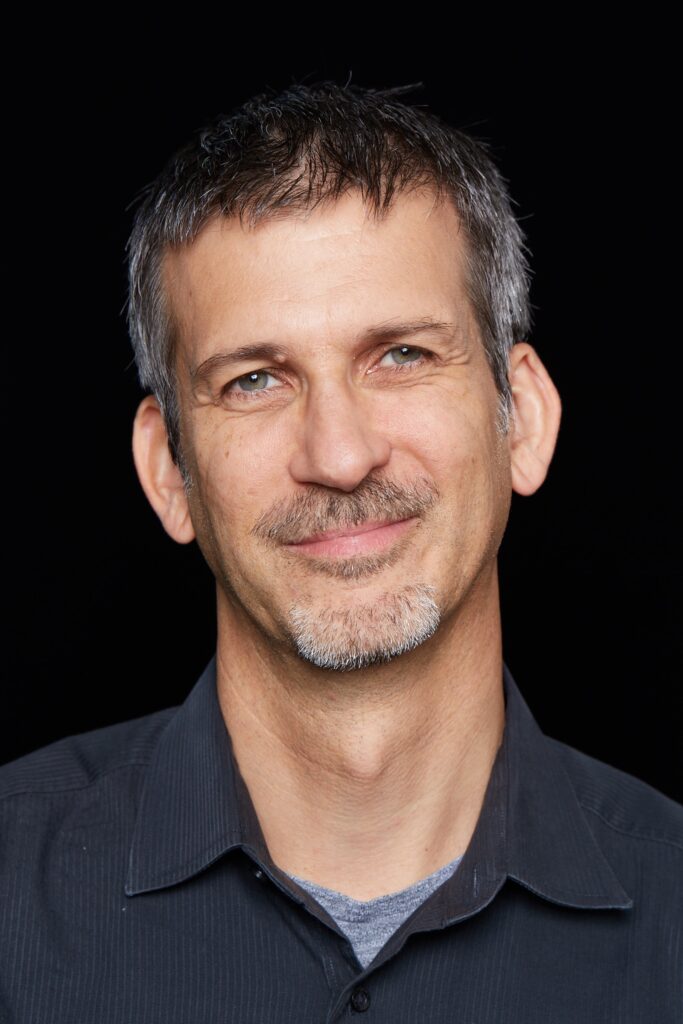 2 Mar 2020,
A Distinguished Lecture on:
Building Health: How a Health-Positive Approach to Tech Could Make Our Lives Healthier
Location: Donald Bren Hall 6011
Time: 11:00am
Abstract:
It has become hard to be healthy in the United States. The prevalence of chronic conditions, like diabetes and obesity, continue to grow at alarming rates. We are eating worse, moving less, sleeping less and becoming more socially isolated than previous generations. At the levels we're seeing, we can no longer argue that people simply need to act more responsibly or try harder. It's not user error. It's a design flaw. In this talk, Stephen Downs will lay out the case for using emerging technologies to go beyond creating tools for people to overcome what are inherently unhealthy environments and instead focus on reimagining the environments that shape everyday life — such that they are designed to produce healthy lifestyles.
About Lecturer:
Stephen Downs is the Robert Wood Johnson Foundation's chief technology and strategy officer. In this role, he focuses on the practice of program strategy and on the alignment of the Foundation's technology strategy and operations with its organizational directions. RWJF's pursuit of a Culture of Health requires an approach to strategy that is highly flexible and adaptive. In his current role, Downs works with his colleagues to institutionalize an approach to program strategy that is based on the integration of learning, co-creation, and reflection into the processes of strategy development and ongoing strategy assessment and adaptation. In recent years, Downs has also focused on how technology could be used to re-engineer everyday life to be healthier by default. He shared this vision in the series of posts "It's Time to Build Health Into the OS." Downs holds an SM in technology and policy from the Massachusetts Institute of Technology and a BS in physics and applied physics from Yale University.
---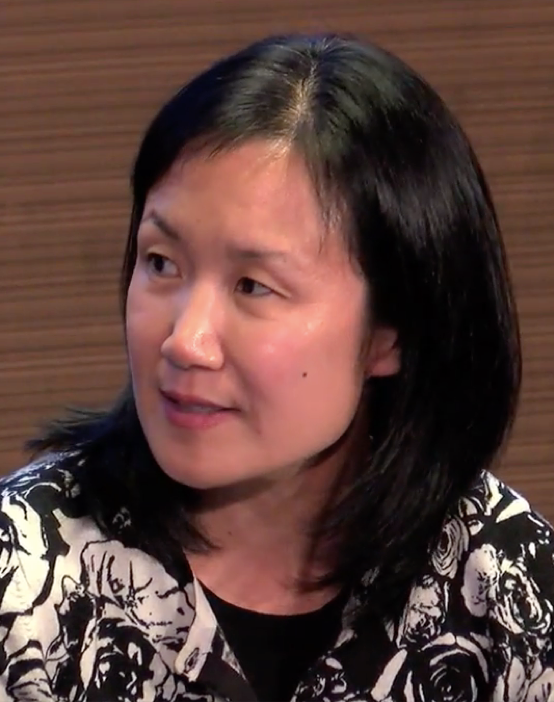 24 Feb 2020,
A Distinguished Lecture on:
Computational Methods for Next Generation Healthcare
Jianying Hu
IBM
Abstract:
Next generation healthcare will be driven by prevention and treatment strategies that take individual variability into consideration. Much of this variability is captured in the large amount of data of different types that has become available: clinical encounters, lab results, diagnostics, medications, genomics, and increasingly, physiological, lifestyle, social behavioral and environmental data. The challenge is how to leverage modern methodologies from machine learning, data mining, and decision science to extract insights from all this data collected over large populations, in order to apply them at individual level to improve health and wellness outcomes. The overarching goal of Computational Health Research is to enable this journey from complex and diverse health data to useful insights for individuals. At IBM Research we have been systematically developing advanced artificial intelligence and data science methodologies for healthcare, ranging from intelligent data preparation and pattern extraction, to complex models for actionable insights generation, to delivery and engagement optimization. These methodologies have been applied to a wide range of use cases and disease areas. I will discuss these methods and use cases, lessons learned and important future directions.
About Lecturer:
Jianying Hu (Ph.D.) is IBM Fellow; Global Science Leader, AI for Healthcare; and Director, Center for Computational Health at IBM Research. Prior to joining IBM in 2003 she was with Bell Labs at Murray Hill, New Jersey. Dr. Hu has conducted and led extensive research in machine learning, data mining, statistical pattern recognition, and signal processing, with applications to healthcare analytics and medical informatics, business analytics, and multimedia content analysis. Her recent focus has been on leading research efforts to develop advanced computational methods for deriving data-driven insights from real world healthcare data to facilitate learning health systems. Dr. Hu served as Chair of the Knowledge Discovery and Data Mining (KDDM) Working Group of the American Medical Informatics Association (AMIA) from 2014 to 2016, and on the Computational Science Advisory Board of Michael J. Fox Foundation from 2017 to 2018. She has published over 120 peer reviewed scientific papers and holds 35 patents. She has served as Associate Editor for the journals IEEE Transactions on Pattern Analysis and Machine Intelligence, IEEE Transactions on Image Processing, Pattern Recognition, and International Journal for Document Analysis and Recognition. Dr. Hu currently serves on the Editorial Board of the journal JAMIA Open, Advisory Board of the Journal of Healthcare Informatics Research, the External Advisory Board of Vanderbilt University Department of Biomedical Informatics, the Industry Advisory Board of NJIT, and the Western Pennsylvania HIT Advisory Board. Dr. Hu is a fellow of IEEE, a fellow of the International Association of Pattern Recognition, and an overseas fellow of Royal Society of Medicine. She received the Asian American Engineer of the Year Award in 2013.
---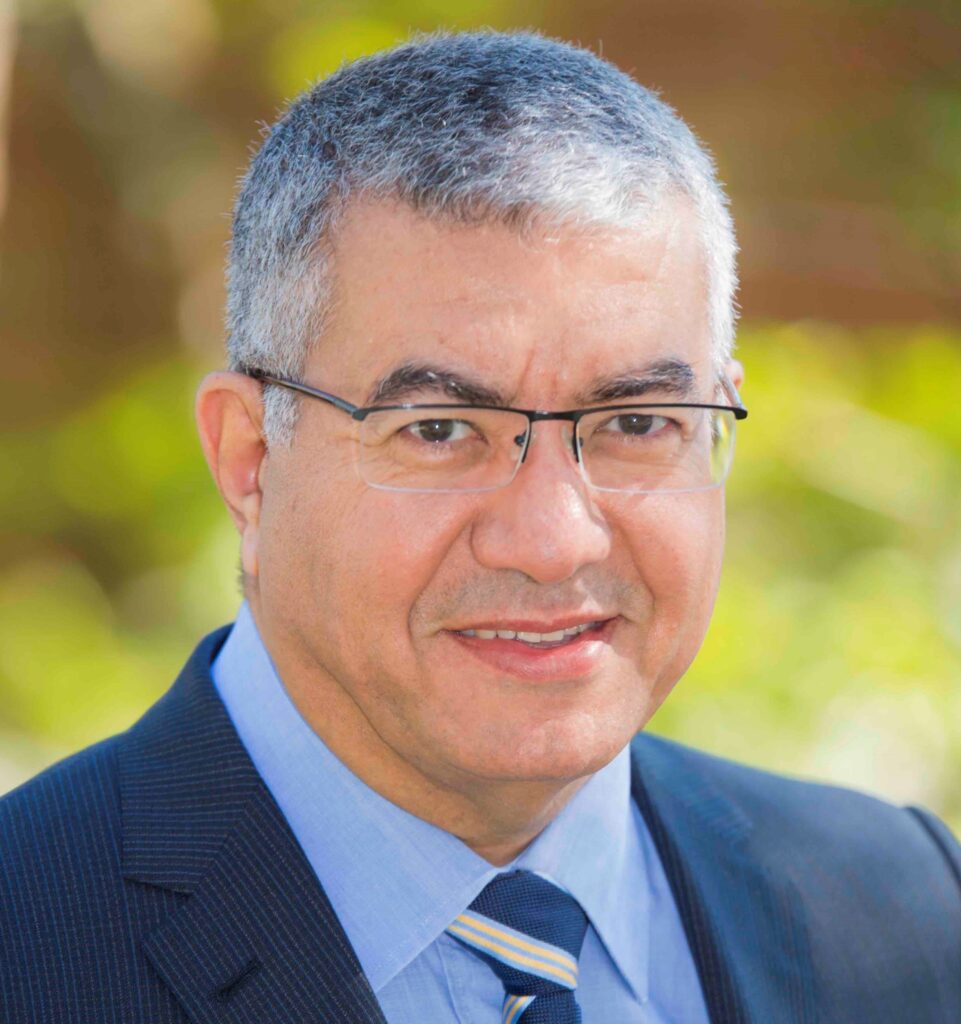 10 Feb 2020,
A Distinguished Lecture on:
Digital Health: Back to the Future
Sumi Helal
Lancaster University
Location: Donald Bren Hall 6011
Time: 11:00am
Abstract:
The vision and hope of Digital Health is to transform the current fragmented and reactive primary care system (a point-of-care paradigm) into an integrated, proactive Health Management System – a continuum-of-care paradigm capable of providing personalized and timely guidance and just-in-time interventions, while availing real-time, individual- and population-level health information to individuals, healthcare organizations, governments, and policy makers. In this talk, I will provide a critical review of the key advances achieved in the past 20 years but also the mistakes, missed opportunities, and in general lessons learnt. I will present 7 key such lessons and close by summarizing the challenges ahead and potential paths forward.
About Lecturer:
Sumi Helal is professor and Chair in Digital Health at Lancaster University, UK, where he leads interdisciplinary research initiatives in digital health in both the School of Computing and Communications (Faculty of Science and Technology) and the Division of Health Research (Faculty of Health and Medicine). As Director of Lancaster University's Center on Digital Health and Quality of Life Technologies, he leads several active projects on Connected Health Cities, Healthy New Towns design and implementation, suicide prevention using cybernetics and analytics, Airport Accessibility for the hearing impaired, and intelligent primary care GP-Patient interactions. He is a board member and lead of the digital health infrastructure and strategies in the Fylde Whyndyke Garden Village – one of ten NHS England Healthy New Towns development project (a 1400-unit, green grass development which provides for a unique opportunity to embed health elements, by design, in public areas, neighborhoods, and the town community hub (school, wellness center and health care facility), to promote health and wellbeing, active and healthy living and aging, prevent illnesses and improve people's quality of life.
Before joining Lancaster, Prof Helal was a Computer & Information Science and Engineering Professor at the University of Florida, USA, and Director of its Mobile and Pervasive Computing Laboratory. He co-founded and directed the Gator Tech Smart House, a real-world deployment project that aimed at identifying key barriers and opportunities to make the Smart Home concept a common place (creating the "Smart Home in a Box" concept). His active areas of research focus on architectural and programmability aspects of the Internet of Things, and on pervasive/ubiquitous systems and their human-centric applications with special focus on smart spaces, proactive health/wellness, patient empowerment and e-coaching, and assistive technology in support of personal health, aging, disabilities, and independence. Professor Helal served as the Editor-in-Chief of IEEE Computer (2015-2018), the Computer Society's flagship and premier publication. He currently serves as member of the Board of Governors of the IEEE Computer Society, and Chair of its Magazine Operational Committee. Professor Helal is a Boilermaker (Ph.D., Purdue University, class of 1991), Fellow of the IEEE, Fellow of the AAAS, Fellow of the IET, and 2020 IEEE Computer Society President-Elect nominee. Contact him at sumi.helal@ieee.org
---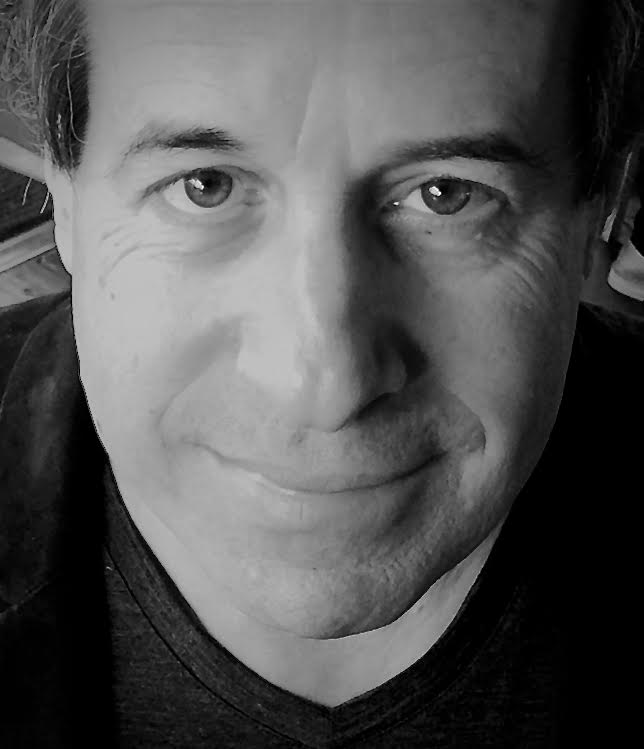 14 May 2018,
A Seminar on:
Sync for Science (S4S): A wholly digital way for patients to share their EHR data with researchers
David Kreda
Harvard Medical School – Department of Biomedical Informatics
Location: Donald Bren Hall 3011
Time: 4:00pm
Abstract:
Researcher access to EHR data has traditionally been limited to institutional settings where data from a single clinical system or a small network of collaborating systems are available to researchers within the network. Through an NIH-funded and ONC-supported effort called Sync for Science (S4S), a new approach for sharing EHR data has been developed to allow research participants both inside and outside of research network systems to share their EHR data with a research project in a wholly digital manner. To accomplish this, S4S leverages HIPAA and Meaningful Use to engineer a workflow that helps researchers get EHR data from willing participants. Real-world implementations of S4S are just now becoming available from several major EHR vendors. Their EHR systems now provide a HIPAA-compliant workflow that enable patients to approve sharing their structured clinical data with research (and other) apps through a standards-based API. The All of Us Research Program will begin trial of S4S this month. Other research studies have now begun exploring how to use S4S, too.
In this talk, I will describe the key features of Sync for Science, including its technology, our initial use case assumptions, and the scope of the S4S trial in the All of Us Research Program. Digital futurists point to how things that become digital usually begin with deceptively slow growth and then disrupt and democratize entire products and services. Accordingly, I will also look past our initial S4S deliverables and describe the steps we are taking to increase the value of S4S to researchers, including exploring how S4S would influence the design and execution of future informatics research.
---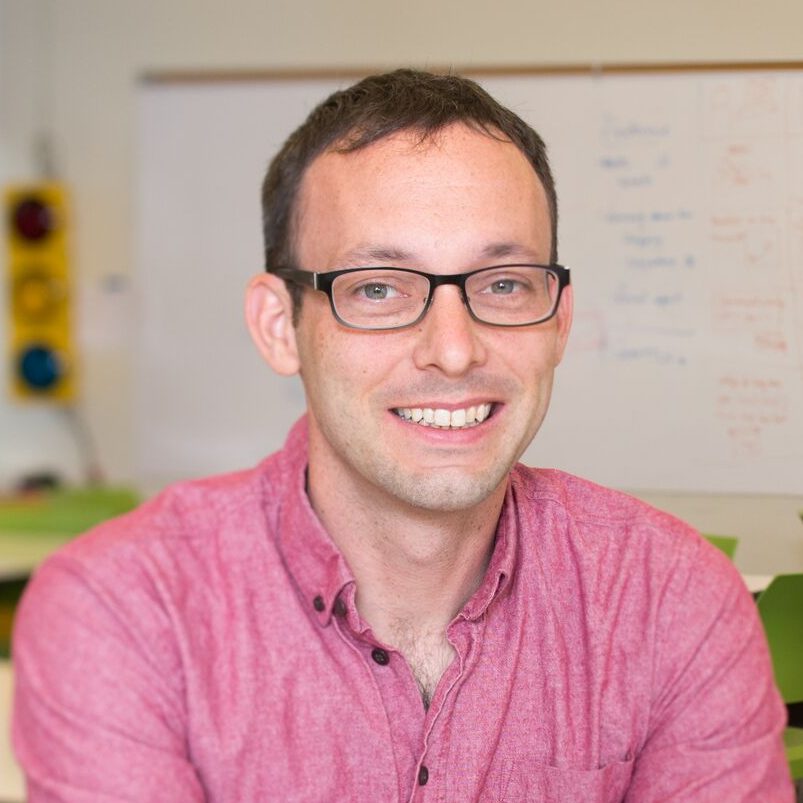 7 May 2018,
A Seminar on:
From Personal Data to Personal Health: Tools to Reduce Burden and Improve Collaboration
Sean Munson
Assistant Professor, University of Washington
Location: Donald Bren Hall 3011
Time: 4:00pm
Abstract:
Understanding and managing one's health often requires tracking one's behaviors, context, and outcomes. People increasingly turn to digital tools to help record and make sense of these data. Despite some successes, many people still struggle to fit this tracking into their everyday lives or to find actionable insights in the resulting data.
In this talk, I will use food tracking — an important tool for supporting many health goals — as an example to illustrate current practices and promising design approaches. While people do use current health and tracking tools to support health and wellness, they also encounter many barriers to collecting, reflecting, and acting on their data. Techniques that reduce the burdens associated with these activities can better help people achieve their goals.
People also turn to others, such as peers and health experts, for help understanding and acting on their health data. While these collaborations may help people access additional expertise, they can also falter due to misunderstandings, mis-aligned goals, or tools that are only designed for one user. I will show how designing for collaboration from the start of tracking can help people more efficiently and effectively manage their health.
---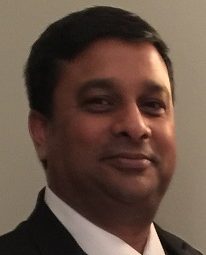 5 Mar 2018,
A Seminar on:
Meeting User Needs: Re-envisioning Digital Mental Health
Madhu Reddy
Professor & Associate Dean for Graduate Programs, School of Communication at Northwestern University
Location: Donald Bren Hall 3011
Time: 4:00pm
Abstract:
Depression is a common problem that imposes a tremendous societal burden in terms of cost, morbidity, quality of life, and mortality. However, few people are able to obtain adequate or appropriate treatment for depression. Digital mental health (DMH) technologies such as web-based and mobile applications have shown great potential, with a large number of randomized controlled trials (RCTs) consistently demonstrating efficacy, particularly when coupled with support from a clinician or coordinator. Yet for all of the promise, evidence is emerging that these findings do not carry over when these tools are implemented in real-world settings. Indeed, a large-scale implementation trial of two well-known web-based tools (Beating the Blues and MoodGym) for treating depression found that patients did not want to engage with the tools. This research-to-practice gap is not being addressed by our current approaches for designing, implementing, and evaluating DMH technologies. In particular, we face three major challenges: (1) these technologies are often designed without sufficient stakeholder input throughout the design process; (2) we often plan for implementation only after the efficacy testing is completed; and (3) technological capabilities, care systems, and user expectations change rapidly but we currently are not flexible and rapid in how we respond to these changes.
In this talk, I will discuss how we are attempting to address these research-to-practice gaps through our Accelerated Creation-to-Sustainment (ACTS) model developed by our multidisciplinary team of DMH and HCI researchers. In particular, I will focus on the work that we are doing to try to better understand the needs of users, both patient and healthcare organization stakeholders, in terms of DMH technologies and services. I will then conclude with some thoughts about future directions for the field of digital mental health.
---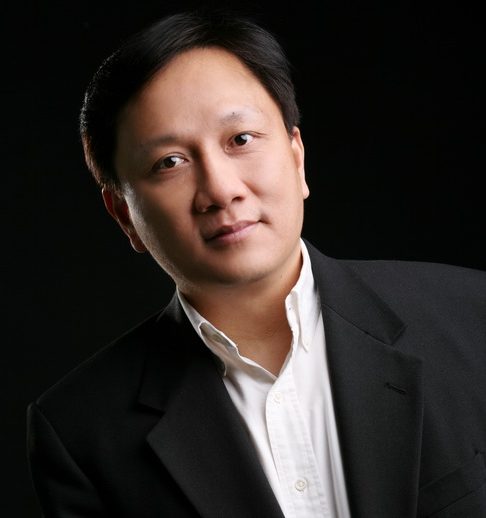 8 Jan 2018,
A Seminar on:
Advancing Healthcare with AI and VR
Edward Chang
President of Research & Healthcare (DeepQ) at HTC
Location: Donald Bren Hall 6011
Time: 4:00pm
Abstract:
Quality, cost, and accessibility form an iron triangle that has prevented healthcare from achieving accelerated advancement in the last few decades. Improving any one of the three metrics may lead to degradation of the other two. However, thanks to recent breakthroughs in artificial intelligence (AI) and virtual reality (VR), this iron triangle can finally be shattered. In this talk, I will share the experience of developing DeepQ, an AI platform for AI-assisted diagnosis and VR-facilitated surgery. I will present three healthcare initiatives we have undertaken since 2012: Healthbox, Tricorder, and VR surgery, and explain how AI and VR play pivotal roles in improving diagnosis accuracy and treatment effectiveness. And more specifically, how we have dealt with not only big data analytics, but also small data learning, which is typical in the medical domain. The talk concludes with roadmaps and a list of open research issues in signal processing and AI to achieve precision medicine and surgery.
---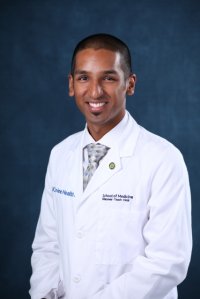 7 Jun 2017,
A Conference Presentation on:
Lifestyle Recommendations Based on Diverse Observations
By Nitish Nag, Vaibhav Pandey, and Ramesh Jain, UC Irvine
Location: International Conference on Multimedia Retrieval, Bucharest, Romania
Time: 12:00pm
Abstract:
Managing health lays the core foundation to enabling quality life
experiences. Modern multimedia research has enhanced the quality
of experiences in fields such as entertainment, social media, and
advertising; yet lags in the health domain. We are developing an
approach to leverage multimedia systems for human health. Health
is primarily a product of our everyday lifestyle actions, yet we
have minimal health guidance on making everyday choices. Recommendations
are the key to modern content consumption and
decisions. Cybernetic navigation principles that integrate health media
sources can power dynamic recommendations to dramatically
improve our health decisions. Cybernetic components give realtime
feedback on health status, while the navigational approach
plots health trajectory. These two principles coalesce data to enable
personalized, predictive, and precise health knowledge that can
contextually disseminate the right actions to keep individuals on a
path to wellness.
---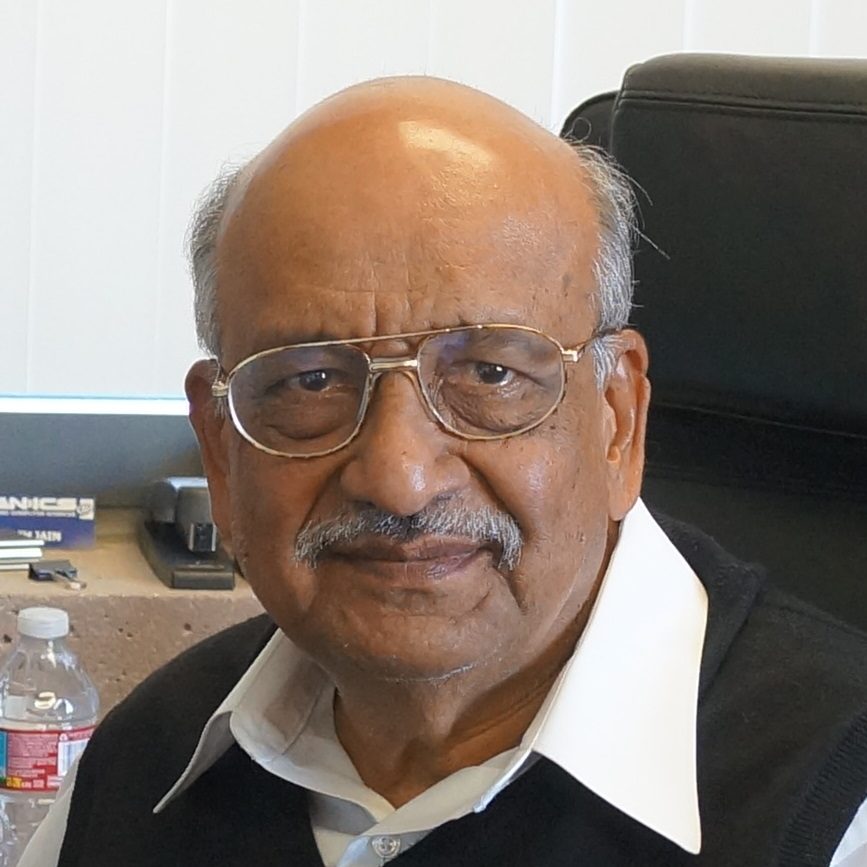 12 May 2017,
A Conference Presentation on:
Imminent Transformations in Health
By Professor Ramesh Jain, UC Irvine
Location: AmCham Shanghai Conference Center, China
Time: 10:00am
Abstract:
Health is the most important aspect of life. Advances in technology and business processes have transformed most aspects of life, but health has remained relatively insular. A person's health is the result of her genetics, lifestyle, and environment. Emerging approaches emphasize that by managing lifestyle and environment, onset and effects of many chronic conditions may be significantly delayed. Advances in smart phones, sensors, and wearable technology are now making it possible to analyze and understand an individual's life style from mostly passively collected objective data streams to build her model and predict important health events in her life. Personalized predictive approaches may lead to prevention of many undesirable health conditions. Navigation systems revolutionized how people navigate our complex physical world. We can now develop Health Navigation systems that will help people traverse through their lifestyle, environments, medication, and current healthcare systems by making all relevant information easily accessible and making it available to people at the right time, at the right place, in the right form, and in the right way. How will advanced technologies transform the whole industry? What are the challenges and new business opportunities for both corporations and entrepreneurs? Come to the event for the answers.
---