EVENTS
A Panel on:
Southern California AI & Biomedicine Symposium
Abstract:
Join us on Friday, September 24, at UCI's Calit2 Auditorium for the Southern California AI and Biomedicine Symposium.
About Lecturer:
The annual Symposium on "AI and Biomedicine" organized by the UCI Institute for Genomics and Bioinformatics will be held on Friday September 24th, 2021. The current plan is to hold the event in the Calit2 Auditorium, providing you with one of the first opportunities to reconnect live with your colleagues after the long COVID-pandemic hiatus. Note that this year speakers were selected not only on the basis of their outstanding research, but also to showcase various UCI centers and initiatives, with an eye on fostering new ideas and collaborations.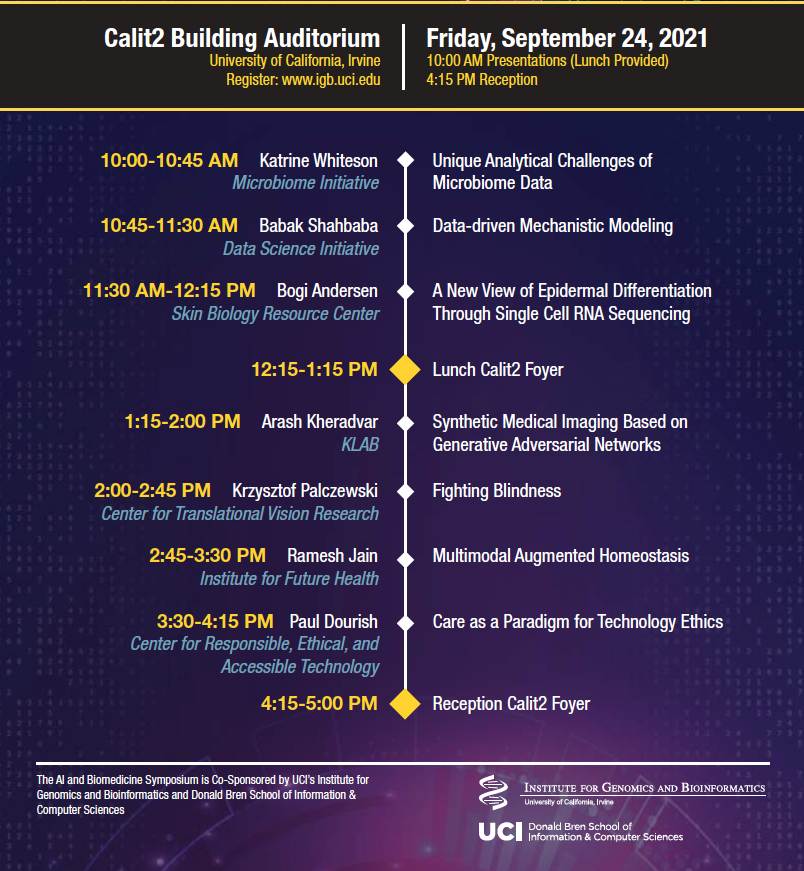 10:00-10:45 AM Katrine Whiteson
Microbiome Initiative
Unique Analytical Challenges of Microbiome Data
10:45-11:30 AM Babak Shahbaba
Data Science Initiative Data-driven Mechanistic Modeling
11:30 AM-12:15 PM Bogi Andersen
Skin Biology Resource Center A New View of Epidermal Differentiation Through Single Cell RNA Sequencing
———————————
12:15-1:15 PM Lunch Calit2 Foyer
———————————
1:15-2:00 PM Arash Kheradvar
KLAB
Synthetic Medical Imaging Based on Generative Adversarial Networks
2:00-2:45 PM Krzysztof Palczewski
Center for Translational Vision Research Fighting Blindness
2:45-3:30 PM Ramesh Jain
Institute for Future Health Multimodal Augmented Homeostasis
3:30-4:15 PM Paul Dourish
Center for Responsible, Ethical, and Accessible Technology Care as a Paradigm for Technology Ethics
4:15-5:00 PM Reception Calit2 Foyer
AI_Symposium_v2c_2021_compressed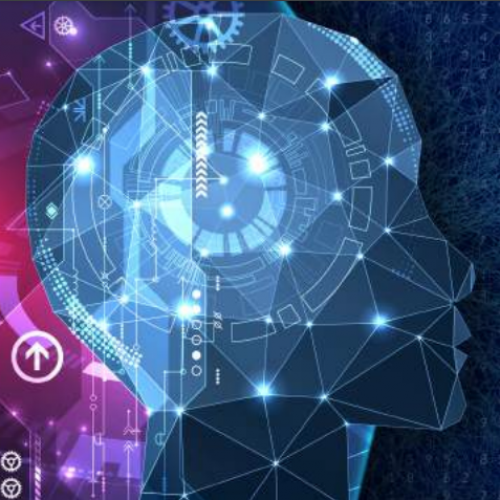 Location: Calit2 Building Auditorium, UCI
Register Here
Date: Sept 22, 2021
Time: 10:00 AM – 5:00 PM PDT