EVENTS
A Panel on:
Recruiting participants for clinical research at UCI, Part 2: Recruiting through the community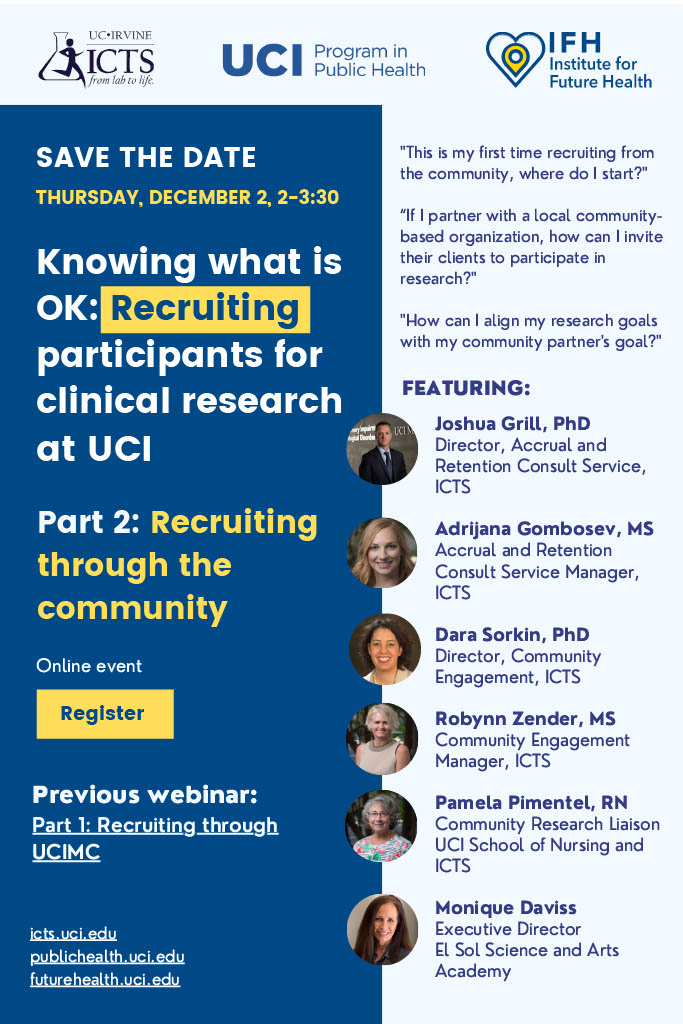 ---
Sample questions we will address
This is my first time recruiting from the community, where do I start?
If I partner with a local community-based organization, how can I invite their clients to participate in research?
How can I align my research goals with my community partner's goal?
---
Featuring:
Joshua Grill, PhD
Director, Accrual and Retention Consult Service, Institute for Clinical and Translational Science
Adrijana Gombosev, MS
Accrual and Retention Consult Service Manager, Institute for Clinical and Translational Science
Dara Sorkin, PhD
Director, Community Engagement, Institute for Clinical and Translational Science
Robynn Zender, MS
Community Engagement Manager, Institute for Clinical and Translational Science
Pamela Pimentel, RN
Community Research Liaison UCI School of Nursing and Institute for Clinical and Translational Science
Monique Daviss
Executive Director, El Sol Science and Arts Academy
---
Chair:
Amir M. Rahmani, PhD
Associate Director, UCI Institute for Future Health
Michael Hoyt, PhD
Associate Professor, Public Health
Margaret Schneider, PhD
Evaluation Director, Institute for Clinical and Translational Science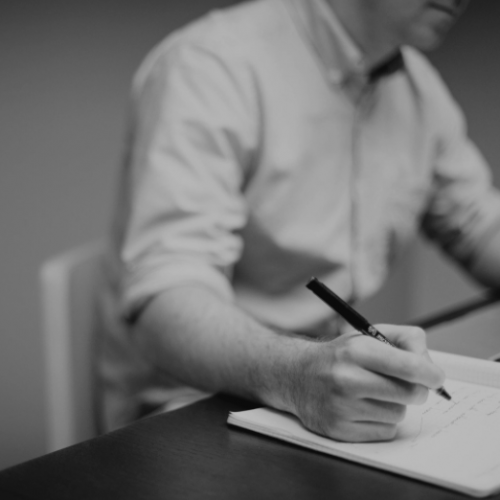 Location:

Online via Zoom

Please register for the event via this link.

Date:12/02/2021
Time:2:00 p.m. - 3:30 p.m. PST