EVENTS
A Webinar on:
Healthcare IoT
IEEE Communication Society
Technical Committee on eHealth: Special Interest Group on "IoT for eHealth" and Technical Committee Green Computing and Communications: Special Interest Group on "Pandemics"
---
Featuring:
Edward Y. Chang, PhD
Adjunct Professor, Computer Science, Stanford University
Amir Rahmani, PhD
Associate Professor, School of Nursing and Department of Computer Science, University of California Irvine
---
Hosted by:
Arijit Roy, PhD
Assistant Professor, Department of Computer Science and Engineering, Indian Institute of Information Technology Sri City
Ayan Mondal, PhD
Assistant Professor, Department of Computer Science and Engineering, Indian Institute of Technology Indore
Sudip Misra, PhD
Professor, Department of Computer Science & Engineering, Indian Institute of Technology
---
Topics:
Knowledge-Guided Generative AI in Healthcare: Progress, Shortcomings, and Future Directions

In 2017, I co-led a team with Professor Peng at Harvard that won a top prize in the Tricorder XPRIZE contest. The Tricorder is a Geo and health sensing device used by Spock, a leading character in the Star Trek TV series, for diagnosis and treatment. The contest challenged over 300 teams to develop a lightweight (less than 2.5 kg) device capable of diagnosing 12 health conditions. The challenge of weight placed on IoT devices was significant, and accurate diagnosis relied on AI algorithms powering the devices. IoTs acted as sensors, collecting body signals, while AI acted as the brain to make sense of the data for accurate diagnosis. In this talk, I will discuss the challenges we faced then, progress made in precision medicine to-date, and propose using domain-knowledge to improve prediction accuracy and robustness through enhanced training data generation.

Utilizing Big Data from Daily Life to Promote Holistic Mental and Physical Health

Future Health requires leveraging the fact that each individual is unique due to his/her/their omics, lifestyle, environment, and socioeconomic factors. Progress in sensors, mobile and ubiquitous computing and AI allows gathering information about individuals to build their own personal models for predictive and preventive guidance. Given these models, we give precise recommendations to best suit the prediction for that individual. In this talk, I describe how AI and wearable technologies enable big health data collection in everyday settings, analytics to assess physical and mental health, and smart recommendations objectively. I present examples of how IoT-based remote monitoring and intervention systems are being used to address real-life health and well-being issues and how sense-making is performed on such fine-grained big data.
More details can be found here.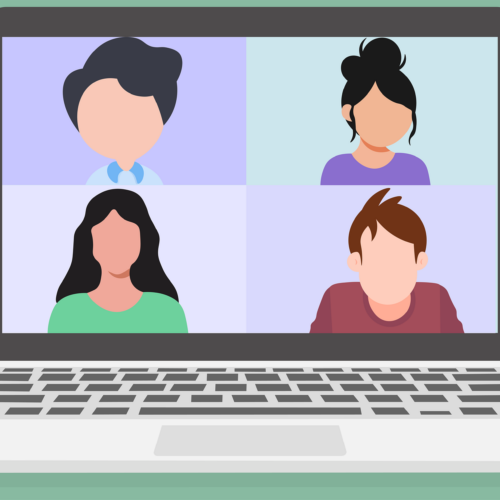 Presents by: Amir M. Rahmani
Location: Will be held via Zoom. Please register via this link.
Date: Mar 17, 2023
Time: 8:30-10:30