EVENTS
A Workshop on:
Health, Food, Nutrition, and Data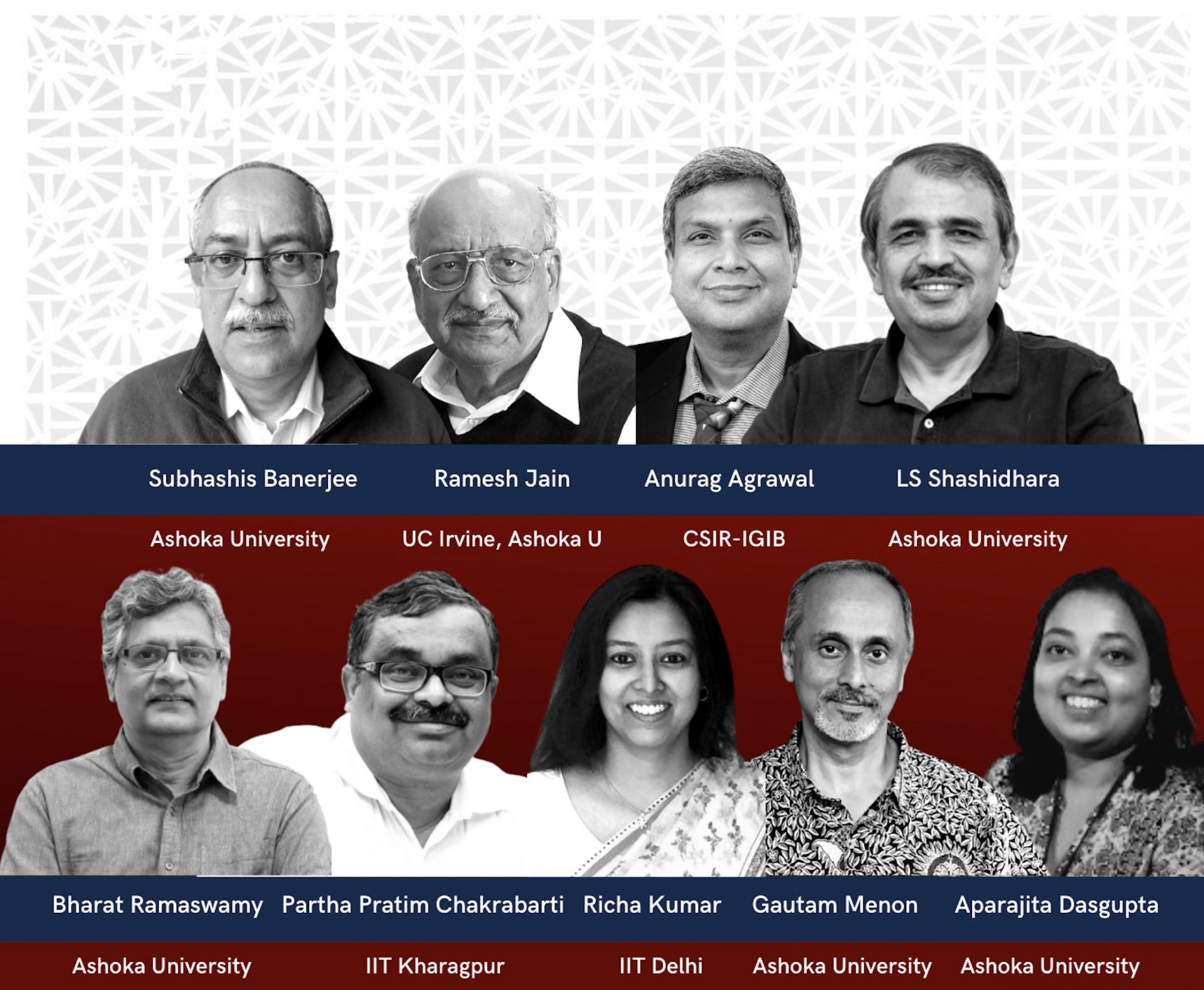 ---
The Department of Computer Science, Ashoka University is hosting a workshop on Health, Food, Nutrition and Data on the 7th and 8th of December, 2021. The workshop aims to explore the possibilities for applying techniques from data analytics and computer science to key problems in health and nutrition, with a special emphasis on India. The main aims of the workshop will be to:
Understand the key factors affecting health in India
Identify existing data sources, their gaps and error models, and possibilities of generating new data for health analytics
Explore the possibilities of building a data repository and data analytics centre at Ashoka for health, nutrition and the environment. This may be made available to a global community of researchers
Explore the possibilities of building a consortium of researchers, government and non-government organizations, healthcare and environmental groups, industry and start-ups to carry out multidisciplinary research on health, food and environment.
Try to define a few (2 or 3 ) concrete research questions that we can start with.
Please find more detail in this link.
---
Agenda
Introduction
Date & Time:
Dec 7, 2021 at 14:30-15:45 IST

Speakers:
L.S. Shashidhara
Ashoka University
Subhashis Banerjee
Ashoka University and IITD
Ramesh Jain
UC Irvine and Ashoka University
Anurag Agrawal
Director, Institute of Genomics and Integrative Biology


Date & Time:
Dec 7, 2021 at 16:15-18:30 IST

Speakers:
Veena Shatrugna
Retd. as Deputy Director, National Institute of Nutrition, Hyderabad
Sudha Nagavarapu
Health Activist and Researcher, Bangalore
Sourabh Bikash Paul
IIT Delhi
Richa Kumar
IIT Delhi
Ganesh Bagler
IIIT Delhi


Date & Time:
Dec 7, 2021 at 19:00-21:00 IST

Speakers:
Aparajita Dasgupta
Ashoka University
Sisir Debnath
IIT Delhi
Indrani Gupta
Institute of Economic Growth, New Delhi
Sujatha Rao
Former Secretary of Health and Family Welfare, Government of India
Manoj Mohanan
Duke University
Sonia Bhalotra
University of Warwick


Date & Time:
Dec 8, 2021 at 09:00-10:30 IST

Speakers:
Bharat Ramaswami
Ashoka University
Kaushi Kanankege
University of Minnesota
Alok Talekar
Google
K.S. Kavi Kumar
Madras School of Economics


Date & Time:
Dec 8, 2021 at 10:45-12:45 IST

Speakers:
Partha Pratim Chakrabarti (PPC)
CSE, IIT Kharagpur and Advisor for CS@Ashoka
Avik Ghose
Principal Scientist, TCS
Sriram Lakshminarasimhan
Google Research
Divy Thakkar
Google Research,
Subhashis Banerjee
Ashoka University and IITD
Ganesh Ramakrishnan
Institute Chair Professor, Dept of CSE, IIT Bombay, Professor-in-Charge, Koita Centre for Digital Health


Date & Time:
Dec 8, 2021 at 13:30-15:30 IST

Speakers:
Gautam Menon
Ashoka University
Jonathan Rushton
Institute of Infection and Global Health, University of Liverpool
Rajesh Sundaresan
Dean of the Electrical Electronics, and Computer Sciences Division, Indian Institute of Science, Bengaluru
Vijay Chandru
Commissioner at the Lancet Citizen's Commission on reimagining India's health System, Adjunct Professor, Indian Institute of Science
Arpita Ghosh
Senior Research Fellow – Big Data, George Institute
Brian Wahl
Assistant Professor, JHU-India


Concluding Session
Date & Time:
Dec 8, 2021 at 15:30-15:45 IST

Speakers:
L.S. Shashidhara
Ashoka University
Ramesh Jain
UC Irvine and Ashoka University