RESOURCES
ZotCare
In ZotCare platform we want to provide the researchers with a platform to design a human study or for the health providers to design study trial for their participants or patients.
So in ZotCare platform we provide all the necessary services that you need for such a study, for example the questionnaires, data
collection, creating profile, creating events and triage and also some automatic recommendation based on what you need.
Services include but are not limited to some questionnaire services to provide some dynamic questionnairesi conditions. These questionnaires can also be interventions so you can have pictures, you can have for example like
different steps inside these questionnaires there are some data collection services for direct data collection for example
from a Samsung watch or third party supports like aura ring log or other devices that you want to use in your study.
We have profiles such as private and public profiles local or cloud profiles, if you want to protect the user's privacy, you can have for example local profiles for them and private profiles or you can for example if you want to set something for them number of exercises repetition in your cloud profile. There are events reminders that you can set storage loops and there are also recommendation systems attached to these services for example if you want to personalize something based on their feedbacks.
By Sina Labaf and Milad Asgari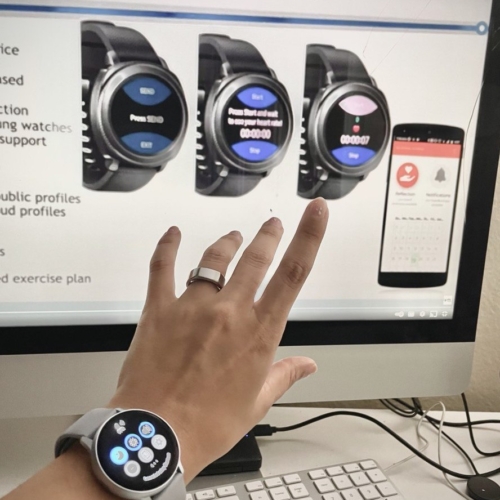 Contact person:
Amir M. Rahmani